Interactive Online Boatbuilding Courses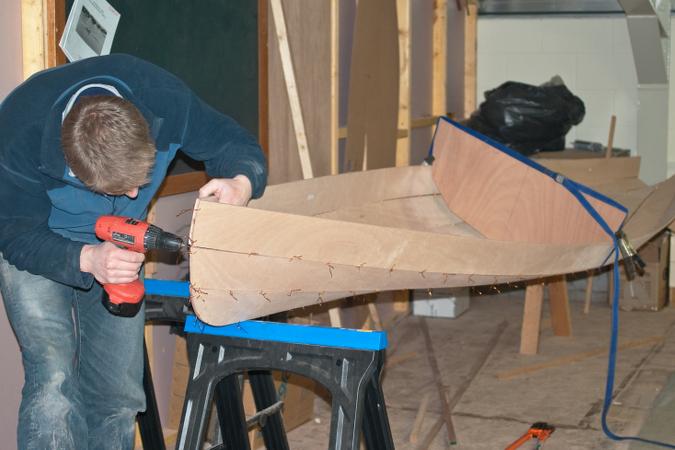 Starting in 2014, Fyne Boat Kits is offering new interactive online boat building courses with expert tuition from renowned boat designer David Nichols. David will bring decades of boat building experience to guide and instruct you as you build your boat alongside him in your own home via a webcam. Many people have learnt to build boats from David Nichols, both online and offline and from his range of in-depth books on the subject.
The first boatbuilding course will be for stitch-and-glue boats only (most of our kits use the stitch-and-glue construction method). The 9-day course will run from Saturday 10th to Sunday 18th May 2014.
Book your place by 10th April to make sure you don't miss out. If you book sooner, you'll still have until then to decide which boat you want to build.
You can choose to build any of our stitch-and-glue boat kits that has a listed build time of nine days or less. If you want to build a boat that takes slightly longer to build, please contact us to find out if the boat is suitable for the course (you will need to complete it on your own). At the end of the course there may still be some finishing work to be done on your own; in particular, painting, varnishing and installing fittings such as rigging for a sailing boat will not be covered by the course, but please contact us if you need advice.
The course costs £492 including VAT. This does not include the cost of the boat kit you choose to build. You don't need to pay for the kit until we confirm that we have filled the minimum number of places required for us to run the course. If the minimum number of places are not filled, the cost of the course will be completely refunded to you.
Tuition costs are semi-non-refundable: if you cancel your booking for the course, we may be able to offer alternative dates that suit you. Failing that, we will refund your tuition cost (minus 20%) but only if we can refill your place. If we didn't do this, we might have to cancel a whole course because we can't afford to run courses that aren't full enough.
How the course works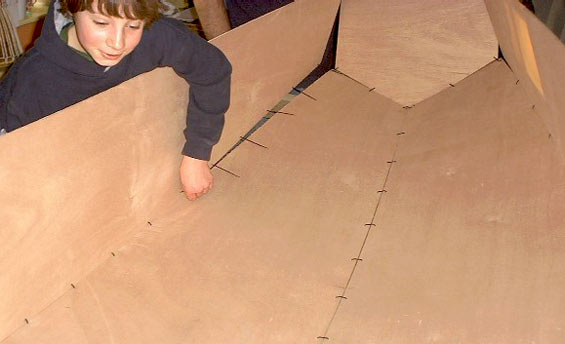 The course is not simply a one-way webcast. At any time during the broadcast, you can press a button on your computer to get David's attention to help you when you get stuck or just need reassurance. For each step of the build process, David will show you the techniques you need and then will keep an eye on your progress as you follow his instruction. He will continue to spend time with each student in turn until you are ready to move on to the next step. You can signal for assistance at any time, just like raising your hand in a real classroom.
All you need to access the course is a computer with broadband internet access, a webcam, a microphone and speakers in the space you will be using to build your boat. A laptop is ideal – they usually have these built-in and are portable. As well as these, you will need to buy one of our kits from which to build your boat.
There will be a test broadcast a week before the class, to make sure you have the equipment you need set up and to introduce you to the (free) Adobe Connect software we will be using to provide the course. This is intended to prevent delays when the course starts. It usually lasts less than an hour. Your computer must satisfy the system requirements for Adobe Connect (link to Adobe website).
The course will start at 11am each day and last about eight hours each day as necessary.
Please contact us if you have any unanswered questions about the courses.
Introductory epoxy courses
As well as the boat building courses, David Nichols will be running online courses to introduce you to the techniques of using epoxy safely and effectively. Similar to the introductory epoxy courses we run at our workshop, the courses will cover the epoxying techniques used in wooden boat building: filleting, laminating, coating and applying fibreglass tape and fabric. Unlike our standard courses, this epoxy course will be run online by David in the same way as the online boatbuilding courses, meaning there is no need to travel to our workshop for the course.
All materials and consumables will be provided: they will be delivered to you before the course. The only tools you will need are some scissors for cutting the glass fabric. Clamps may be used if you have them, but are not necessary.
The course will start at 4pm and last about four hours, as necessary. The first course will be on 19th April.
Course dates and details will be added here when available.