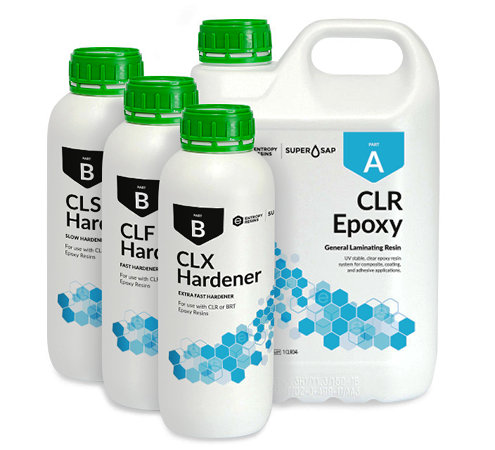 Eco epoxy upgrade for a boat kit
£50
Upgrade the epoxy in your boat kit to Super Sap bio-resin, a sustainable alternative to standard epoxies. It is clear and UV stable, has excellent strength and adhesion and is as easy to use as our standard epoxy. This offer only applies to boats that list this offer on the product page.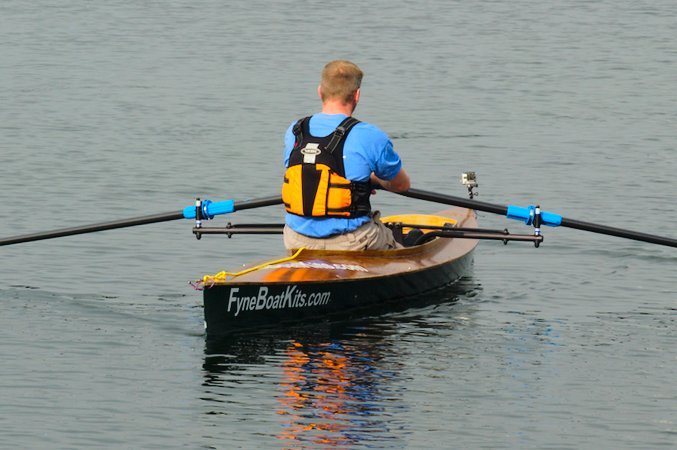 Rowing unit and sculling oars discount
Save £80
Save money on a Big River rowing frame and a pair of sculling oars when you buy them with a Wherry, Tandem Wherry, Expedition Wherry, Chester Yawl, Oxford Shell or Mill Creek 16.5 kit. Buy two rowing frames and two pairs of sculling oars with the Tandem Wherry and save double.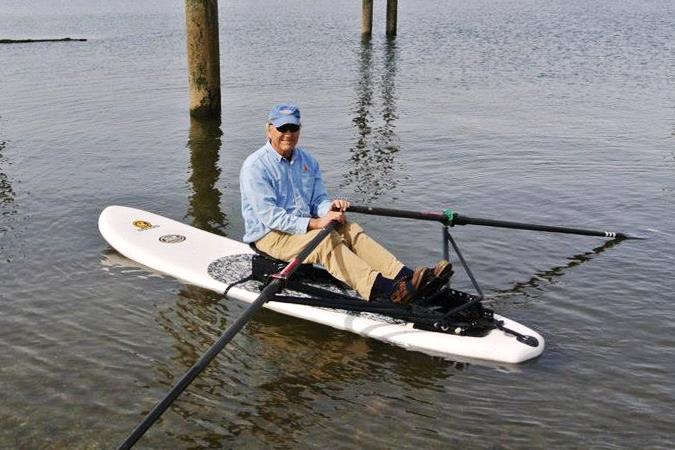 SUP rowing unit discount
Save £400
Save money on a Piantedosi SUP rowing unit when you buy it with a Kaholo stand-up paddleboard kit.
SUP rowing unit and sculling oars discount
Save £80
In addition to the rowing unit discount, save money on a pair of sculling oars when you buy them with the SUP rowing unit and Kaholo paddleboard kit.

Kayak paddle discount with kayak kits
Save £30
Save money on any kayak paddle when you buy it with any of our kayak kits. Tandem kayaks count twice.

SUP paddle discount with SUP kits
Save £25
Save money on a stand-up paddle when you buy it with a stand-up paddleboard kit.
Seats and paddles bundle for a Canadian canoe
£160
A discounted bundle containing a pair of cane seats with spacers and two canoe paddles available when you buy a canadian canoe kit. Paddle shaft length is 950 mm, but we can swap them for other sizes on request.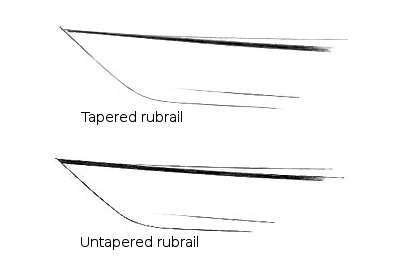 Rubrails upgrade for a kayak kit
£55
Upgrade your kayak kit by adding mahogany rubrails. These add an aesthetic transition between deck and hull and help to keep spray off the deck. They measure 12 × 6 mm and include instructions and everything needed for installation. Scarf joints are pre-cut for joining the rubrails to their full length. They are attached with the included brass brads for boats with sheerclamps, or just with epoxy for boats without sheerclamps. Plane the rails to taper them at the bow and stern for a more elegant, less bulky, appearance.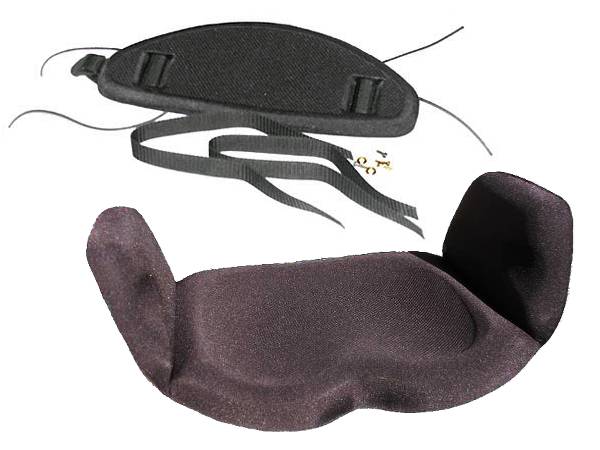 Luxury seat upgrade for Mill Creek
£39.80
Upgrade the included seat of your Mill Creek canoe to a fabric-covered moulded foam luxury seat with integral hip brace and adjustable back rest complete with fittings. The Mill Creek 16.5 includes two seats, to be upgraded individually.
Pair of contrasting cedar accents for a surfboard kit
£5
Add contrasting lines to your surfboard. A pair of Red Cedar strips will be added to the Paulownia strips that are used to construct the board. Each strip is 15-20 mm wide and can be used in either the top or bottom of the board.