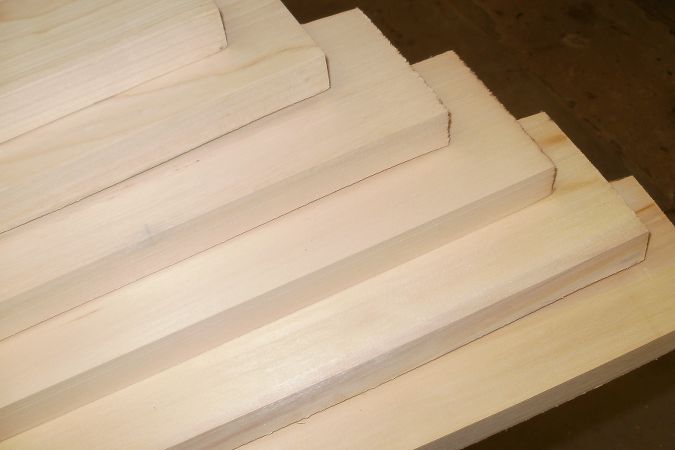 Alaskan Yellow Cedar
Product Description
Solid Alaskan yellow cedar wood, planed on all four sides to your chosen dimensions and sold by length in metres.
Alaskan yellow cedar is a durable weather-resistant softwood usually with straight grain and a pale yellow colour that fades to silver when exposed outdoors. It is easy to work with both hand and machine tools and it glues and finishes well.
We supply solid wood in pieces of varying lengths, up to a maximum of 2.5 m (8′). If you tell us how you intend to use the timber, we can cut it to lengths that fit your requirements. We will not cut every small piece of wood for you, but we will try to avoid cutting it in places that would force you to join small pieces.
If you require a longer piece of wood, we may be able to supply this in a single piece. Please contact us to arrange this.
Please allow sufficient overlap for scarf joints if you need to join the pieces to create longer lengths. We can also cut scarf joints to your specifications, ready for you to join the pieces.
Please contact us for a quote if you are interested in pre-cut scarf joints or if you require dimensions that aren't available on our website.
We also have bead-and-cove milled cedar strips for strip-planked boat building.