Information
About Us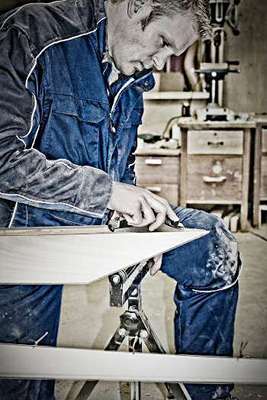 Established in 1998, in the UK Lake District, Fyne Boat Kits manufacture build-yourself boat kits and ready built boats.
Our range includes sailing boats, rowing boats, canoes and kayaks as well as surfboards and paddleboards. We also supply boating equipment and accessories as well as plans and information for the home boatbuilder. You can even take a boat building holiday and build your boat under expert instruction on one of our courses.
Read what Watercraft magazine had to say about us when they visited us (Issue 153, May/June 2022).
Our boat kits include pre-cut wooden parts and joints, marine epoxy, a construction manual and a set of plans – everything you need to build your dream boat. To make things easier for you, all wooden parts and joints in our kits are precision cut, drilled and machined using computer controlled equipment. We also build to order and are happy to cut kits for other designs too, with the designers' approval.
We also supply all essential boat-building materials including epoxy resin, Lloyd's-approved Okoume marine plywood and high grade specialist hard and soft woods including cedar strip. We stock all the equipment you need for your boat or canoe, including oars, paddles, sails, seats and more.
I would like to thank you for the service that you provided, I was impressed with the level of communication informing me of every step of my order and the also the speed of the delivery.
R, Essex.