Grain Surfboard Kits from Fyne Boat Kits
Fyne Boat Kits is the European manufacturing agent of Grain Surfboards. We offer the complete range of Grain surfboard kits for home surfboard builders made from locally sourced, European-grown Paulownia wood. The kits follow the same values and standards as used by Grain. The kits are backed by all the usual advice and technical support as required.
We also supply keel and frames sets and printed plans for most of the Grain Surfboards range.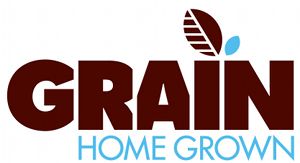 Grain Surfboards
A little bit about Grain, adapted from their website: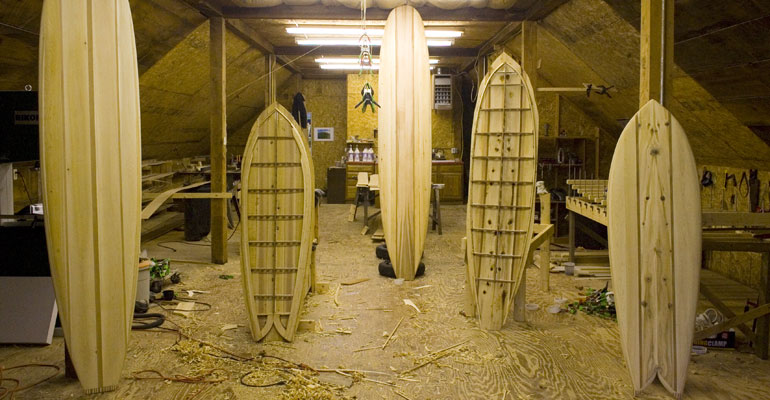 Grain Surfboards began in the basement of a home minutes from the waves in York Beach, Maine. Mike LaVecchia combined his love of board sports with a passion for traditional wooden boat-building techniques to create works of art for riding waves. Brad Anderson joined as co-owner shortly after and, with the help of some friends, Grain has grown into a full-fledged surfboard manufacturer known for innovative techniques, classic designs and ground-breaking products.
A groundswell of interest that seems inspired by our total, earnest commitment to our mission and the beauty of natural, sustainable wood surfboards has propelled Grain to the forefront of a growing market. Stated simply, we're committed to building, promoting and riding surfboards that have less impact on the environment and more impact on your surfing.
What Drives Us
Grain's surfboards are designed by people who surf every time there are waves, from wind-slop to groundswell. But when it's flat, we're knee-deep in our second-favourite thing to do: building wooden boards that let surfers lessen their impact on the planet and surf a great board.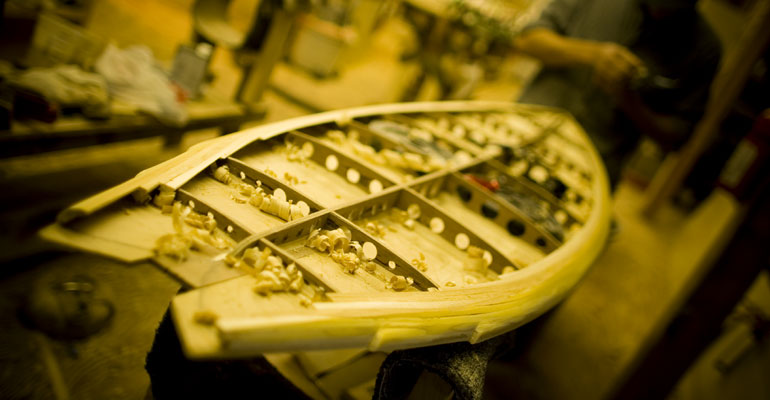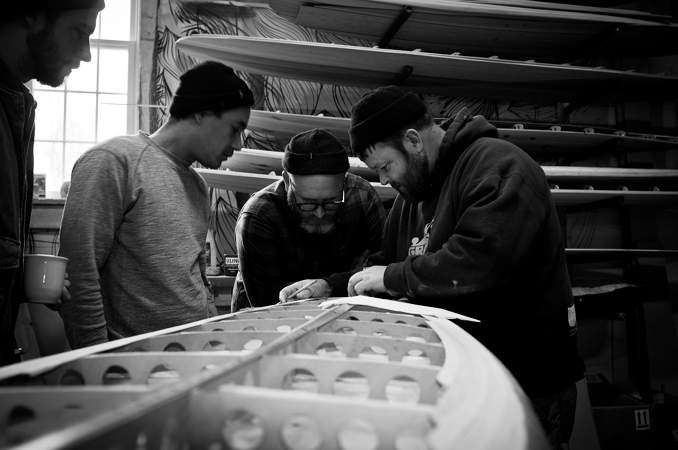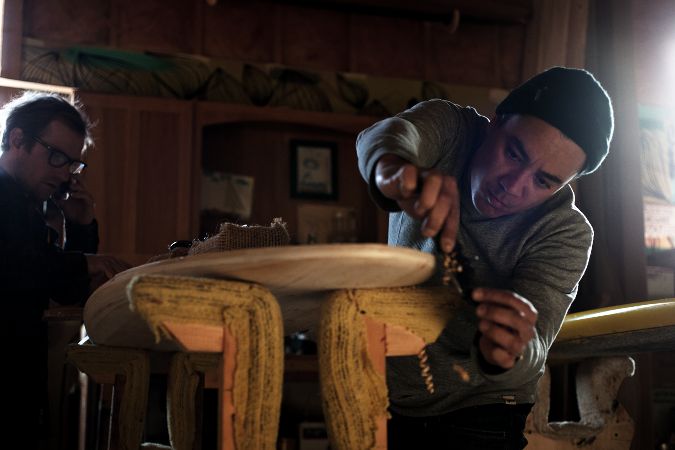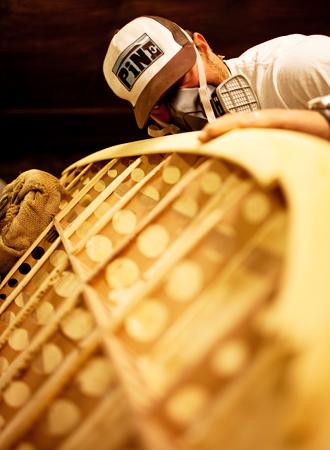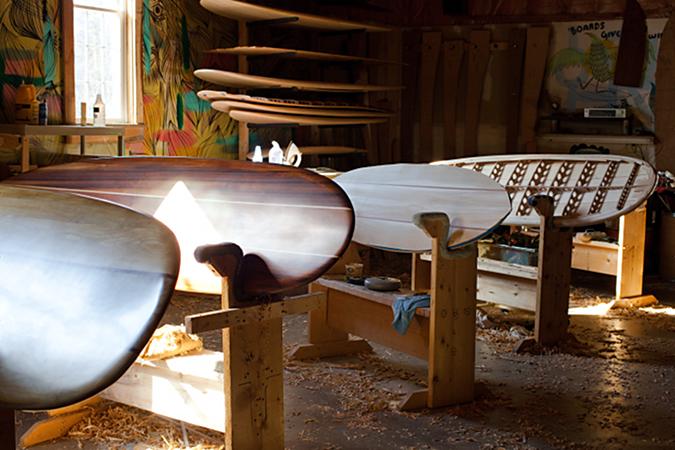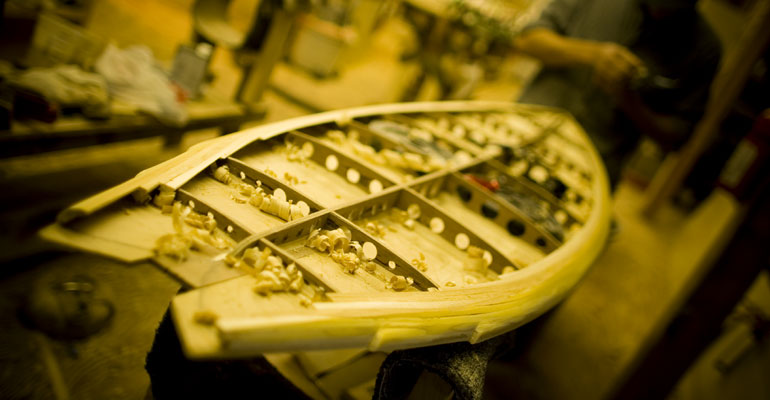 Our background is with traditional wooden boats so we've adapted time-tested boat-building techniques to the construction of our boards. Built of local wood on a lightweight, rugged, internal frame, Grain's boards are fully structural before they're even glassed – which means that a heavily-used Grain surfboard will never show pressure dings, doesn't stress-crack, and surfs and looks as good years from now as it did when it first hit the water. We use no veneers or foam in our boards: inside, they're just the same clean air we breathe. Outside, we use low-VOC epoxy, glass or bamboo cloth and, if you want it, a high-gloss UV coating to protect the board for years to come. Designed for life, your board should never see a landfill in your lifetime and, per session, this may be the least expensive board you'll ever own.
Through a collaborative process, the builders at Grain tune the hydrodynamic elements of the shape – rails, rocker and bottom contours – until we have a board that's as perfect as we can make it. From this 3D design, we create the two-dimensional flat sections that become the precision-cut frames and keel (stringer), then carefully select graceful, book-matched wood that blends together to form totally unique patterns on the deck and bottom.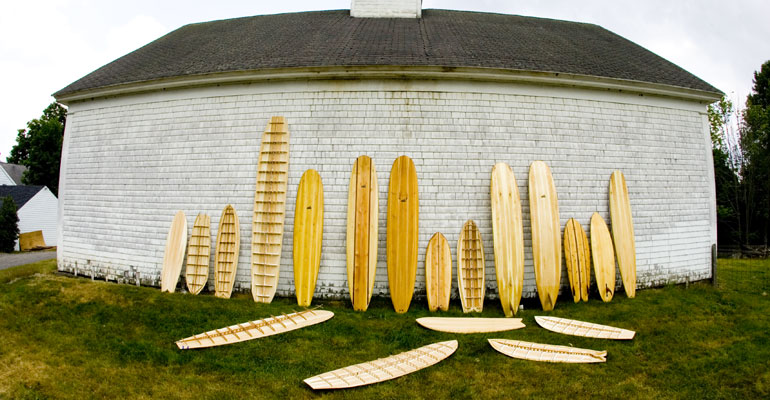 We're very proud of the lineup of boards you find here, from traditional skeg-finned longboards to modern quad fishes. They're all beautiful and all made to surf, not hang on the wall. Our favourite feedback is hearing that a board we built is the new favourite and is being surfed every single session.
Each board takes approximately 50 hours to build and will be around for a lifetime of waves.